Technical Support Specialist
ثلاثاء, 28/04/2015 - 17:42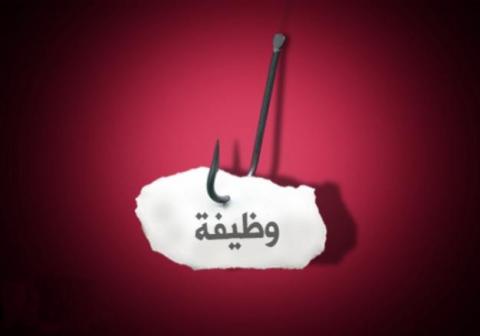 Job Title: Technical Support Specialist
Department: Technical Support
Reports To: Technical Support Manager
SUMMARY :
The Technical Support Specialist's role is to ensure proper computer operations so that end users can accomplish organizational tasks. This includes receiving, prioritizing, documenting and actively resolving end user help requests. Problem resolution may involve the use of diagnostics and help request tracking tools, as well as require that the individual give hands-on help at the desktop level.
ESSENTIAL DUTIES AND RESPONSIBILITIES :
· Deliver service and support to end-users using and operating automated call distribution phone software, via remote connection or over the Internet;
· Interact with customers to provide and process information in response to inquiries, concerns, and requests about products and services;
· Gather customer's information and determine the issue by evaluating and analyzing the symptoms;
· Diagnose and resolve technical hardware and software issues involving internet connectivity, email clients, IPTV, VOIP and more;
· Research required information using available resources;
· Follow standard processes and procedures;
· Identify and escalate priority issues per Client specifications;
· Redirect problems to appropriate resource;
· Accurately process and record call transactions using a computer and designated tracking software;
· Offer alternative solutions where appropriate with the objective of retaining customers' and clients' business;
· Organize ideas and communicate oral messages appropriate to listeners and situations;
· Follow up and make scheduled call backs to customers where necessary;
· Stay current with system information, changes and updates
QUALIFICATIONS :
To perform this job successfully, an individual must be able to perform each essential duty satisfactorily. The requirements listed below are representative of the knowledge, skill, and/or ability required.
KNOWLEDGE :
Knowledge of basic computer hardware.
Good understanding of the organization's goals and objectives.
Knowledge of relevant software computer applications and equipment;
Knowledge of customer service principles and practices;
EDUCATION and/or EXPERIENCE :
2+ years of experience in Information Technology field.
Bachelor's degree in Computer Science, Information Management Technology or Engineering.
Experience with desktop operating systems.
Extensive application support experience.
LANGUAGE SKILLS :
Good command of spoken, written and read English.
SKILLS :
· Ability to conduct research into a wide range of computing issues as required.
· Ability to absorb and retain information quickly.
· Ability to present ideas in user-friendly language.
· Highly self-motivated and directed.
· Keen attention to detail.
· Proven analytical and problem-solving abilities.
· Ability to effectively prioritize and execute tasks in a high-pressure environment.
· Exceptional customer service orientation.
· Experience working in a team-oriented, collaborative environment
PHYSICAL DEMANDS :
The physical demands described here are representative of those that must be met by an employee to perform successfully the essential functions of this job.
WORK ENVIRONMENT
The work environment characteristics described here are representative of those an employee encounters while performing the essential functions of this job.
NOTE :
The above is intended to describe the general content of and requirements for the performance of this job. It is not to be construed as an exhaustive statement of duties, responsibilities
Interested candidates are welcome to submit their CVs with recent photo on: jobs_hr2015@yahoo.com